Who We Are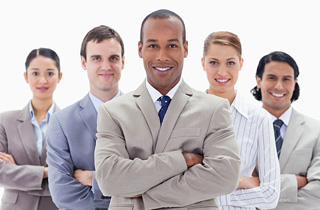 Locally owned and operated, The C-Team Studios is a full-service website design and website hosting company out of Topeka, Kansas.
Founded in 2001, we specialize in uniquely designed content-management driven websites for small businesses and associations that actually work! We put you in the driver's seat and empower you to become your own webmaster.
Our History
1994
Employed by an Internet Service Provider (ISP), created first website for Coldwell-Banker Realtors.
2001
Incorporated as a Limited Liability Corporation with 3 clients.
2001-2010
Ran The C-Team Studios as a part-time business, or 'hobby' self-hosting on 2 LINUX servers in our basement.
August 2013
Went full-time with The C-Team Studios, and currently serve over 70 clients all across the U.S.
WE DO NOT ADVERTISE! Almost of all of our clients are referrals from satisfied customers!
Our off-site servers have lightning fast processors, 16GB of RAM and 20TB of bandwidth and all backed by the best service and support in the industry.
What We Do
Website Design, Website and Email Hosting, Graphic Design, Videography and General Networking and Computer Support
Website Design
Graphic Design
Website and Email Hosting
Videography
Networking and Computer Support
All of our unique website designs use the latest technologies to assure compatibility with all computing platforms such as PC, MAC, Android tablets and phones.
All of our websites are database driven, which empower you to become your own webmaster with basic desktop publishing skills.
Fire your high-priced webmaster today and take back control of your website!
Our Founder
Jeff Coen is a seasoned computer technician, networking and server engineer with...
Why The C-Team Studios?

We are locally-owned and operated, and we have very little overhead. That allows us to pass the savings on to you.

Seasoned computer and networking technician, web designer, graphic designer and videographer.

Honest, friendly and fair. We know what it's like to be out there on the grind every day trying to make a living. "See" our team work for you!
Services
Website Design

Graphic Design
Videography
Computer Troubleshooting
Network Troubleshooting