From time-to-time, we get asked to create a custom video production.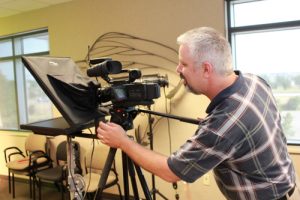 Video productions could be a documentary, training video, TV commercial or any type of web animation video. Today, we'll talk about how we do our video productions from beginning to end.
So, the phone rings, and a customer on the other end says they need a video. What I typically do is try and set up a face-to-face meeting.
Many of those meetings these days are through Zoom/Skype or another video conferencing service. We meet briefly to discuss the particualrs, most importantly, what do they want to accomplish with their finished video? Then it's up to me to figure out how to put it all to video.
Yes, we can work with green screen productions. Our equipment is portable and can be set up at your site/location.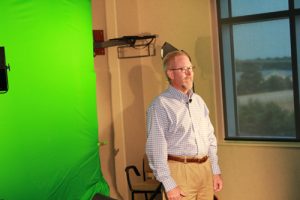 We also built our own teleprompter. This allows our clients to read the copy right off the screen without taking their 'eyes off the camera'.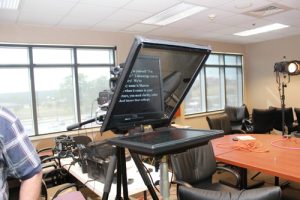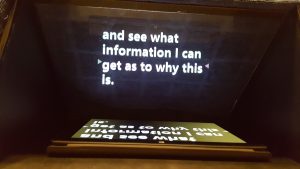 Wedding videos are pretty self-explanatory. Record the bride/groom getting ready, record the service with a coupe of cameras, and then one cam to record the reception festivities.
Once I get the gist of what the customer wants, I'll begin by researching the content so the script that is written will sound like we know what we're talking about.
(We're really computer type people, but our scripts sound like we've worked for the company for years, and are familiar with the terminology.)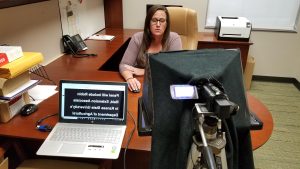 In a perfect world, the script will get approved by the client, then we'll draw up cell-by-cell concepts or diagrams for each 'scene'.
Then once approved, we start the animation/editing/production.
We can either electronically deliver the finished video file or hand off the video on a jump drive.